The Mil & Aero Blog
Posted by
Courtney E. Howard
Now that I am all settled in at my new office in Liberty Lake, Wa., having made the trek from the
Military & Aerospace Electronics
home base in southern N.H., I am looking to get out and visit with area businesses in the
military and aerospace market
. I am in the perfect place to do so, in fact.
Technology firms, prime contractors, subcontractors, systems integrators, and military organizations and bases abound in this area. Defense and, particularly, aerospace technologies, solutions, deployments, and programs constitute a major part of the state's economy.
If you're not familiar, Liberty Lake is located in eastern Washington, and it is where companies such as
SprayCool (also known as ISR or Isothermal Systems Research)
are situated. It is also the former locale of General Dynamics-Itronix, which moved just miles away to Spokane Valley.
Liberty Lake is just a short drive from Spokane, where
Fairchild Air Force Base resides
(see photo at right), as well as a brief jaunt to Seattle, Portland, Ore.; Vancouver, British Colombia; and virtually all of Idaho. I am a short drive to these locales, and a brief flight from points north (Canada...), south (California...), and Midwest (Colorado, Arizona...)--and everything in between.
In short, I am an active member of the Washington mil-aero market and business community and I invite you to drop me a line or give me a call. Update me on your technologies and products, programs and contract awards, and more. Invite me to tour your facility, interview your executives and program managers, and witness your systems, solutions, and innovations first hand.
I am
Military & Aerospace Electronics
West Coast-based roving reporter, and I am always looking for the latest market news. If you have something to say, post a comment or email me at
Courtney@pennwell.com
.
<< Home
Welcome to the lighter side of Military & Aerospace Electronics. This is where our staff recount tales of the strange, the weird, and the otherwise offbeat. We could put news here, but we have the rest of our Website for that. Enjoy our scribblings, and feel free to add your own opinions. You might also get to know us in the process. Proceed at your own risk.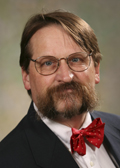 John Keller
is editor-in-chief of Military & Aerospace Electronics magazine, which provides extensive coverage and analysis of enabling electronic and optoelectronic technologies in military, space, and commercial aviation applications. A member of the Military & Aerospace Electronics staff since the magazine's founding in 1989, Mr. Keller took over as chief editor in 1995.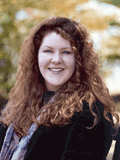 Courtney E. Howard
is senior editor of Military & Aerospace Electronics magazine. She is responsible for writing news stories and feature articles for the print publication, as well as composing daily news for the magazine's Website and assembling the weekly electronic newsletter. Her features have appeared in such high-tech trade publications as Military & Aerospace Electronics, Computer Graphics World, Electronic Publishing, Small Times, and The Audio Amateur.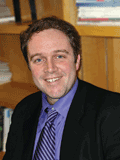 John McHale
is executive editor of Military & Aerospace Electronics magazine, where he has been covering the defense Industry for more than dozen years. During that time he also led PennWell's launches of magazines and shows on homeland security and a defense publication and website in Europe. Mr. McHale has served as chairman of the Military & Aerospace Electronics Forum and its Advisory Council since 2004. He lives in Boston with his golf clubs.
THE MAE WEBSITE AUTHORS ARE SOLELY RESPONSIBLE FOR THE CONTENT AND ACCURACY OF THEIR BLOGS, INCLUDING ANY OPINIONS THEY EXPRESS, AND PENNWELL IS NOT RESPONSIBLE FOR AND HEREBY DISCLAIMS ANY AND ALL LIABILITY FOR THE CONTENT, ITS ACCURACY, AND OPINIONS THAT MAY BE CONTAINED HEREIN. THE CONTENT ON THE MAE WEBSITE MAY BE DATED AND PENNWELL IS UNDER NO OBLIGATION TO PROVIDE UPDATES TO THE INFORMATION INCLUDED HEREIN.